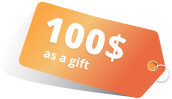 Get $100 bonus on your balance
when you sign up in our affiliate network!
Sign up and get your bonus!
Get $100 bonus on your balance
when you sign up in our affiliate network!
The largest Affiliate Program
for educational traffic monetization
We paid more than
What is Studybay?
Studybay is the largest international platform that helps students in their studies.
This a place where students can get help with any kind of task: writing assignments, proofreading, rewriting, etc.

More than
810 k
customers
from all over the world

of orders to payment

average bill

webmasters earn with Studybay
Why should you choose us?
Offer
Withdraws
Statistics
Support
Promotional Materials
We pay from 60% of the first paid order amount made by attracted customer, and from 15% from all subsequent orders for term of life.

All payouts are made every day by request in any convenient way for you.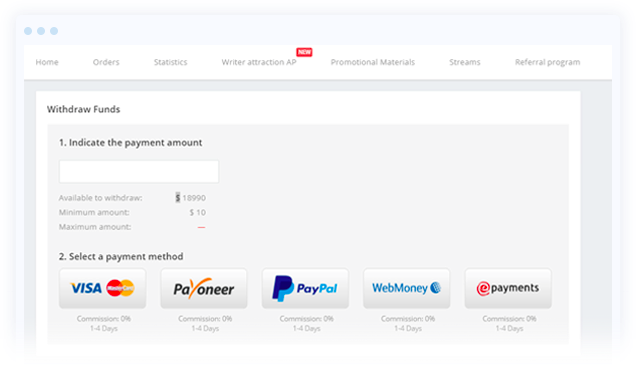 Especially for you, we've made the most transparent statistics in the niche. You can see all the orders of your customers and optimize the advertising campaign depending on the results.

We use the most flexible communication channels: ticketing system, online chat, phone, messengers and more. We are always in touch and ready to solve any of your problems.

We have developed the most effective promotional materials for any source of traffic: banners, order forms, landing pages, letters and more. Also we are ready to create custom promo especially for you.

How much you can earn?
Our affiliate network provides the best way for educational traffic monetization. Be sure, if someone is looking for academic help and assistance, someday he or she will become our client.
Top 5 earnings for november:
Partner id:29883
$631,776
Partner id:63510
$397,040
Partner id:26232
$331,797
Partner id:32915
$290,742
Partner id:33139
$224,482
What kind of traffic do we monetize

Content projects

Traffic from social networks

PPC

Native adv

Black Seo

Student communities

Your method

Mobile / inn-ap
We work 24/7 - 365 days a year
We convert your traffic while others sleep or have rest